Another WOLF deceiving for the beast MBS.
DON'T FORGET, THAT MEN LIE IN WAIT TO DECEIVE! NELSON IS ONE!
Ephesians 4:14 KJV – That we henceforth be no more children, tossed to and fro, and carried about with every wind of doctrine, by the sleight of men, and cunning craftiness, whereby they lie in wait to deceive;
BELOW WE RENOUNCE NELSON WALTERS AS WE COVER A VIDEO FROM HIM TALKING ABOUT HOW TO CALCULATE THE NUMBER OF THE BEAST.
THE NUMBER OF HIS NAME looks to show his affiliation to SATAN'S MINISTERS (THE JESUIT ORDER) with gematria overlaps of 177.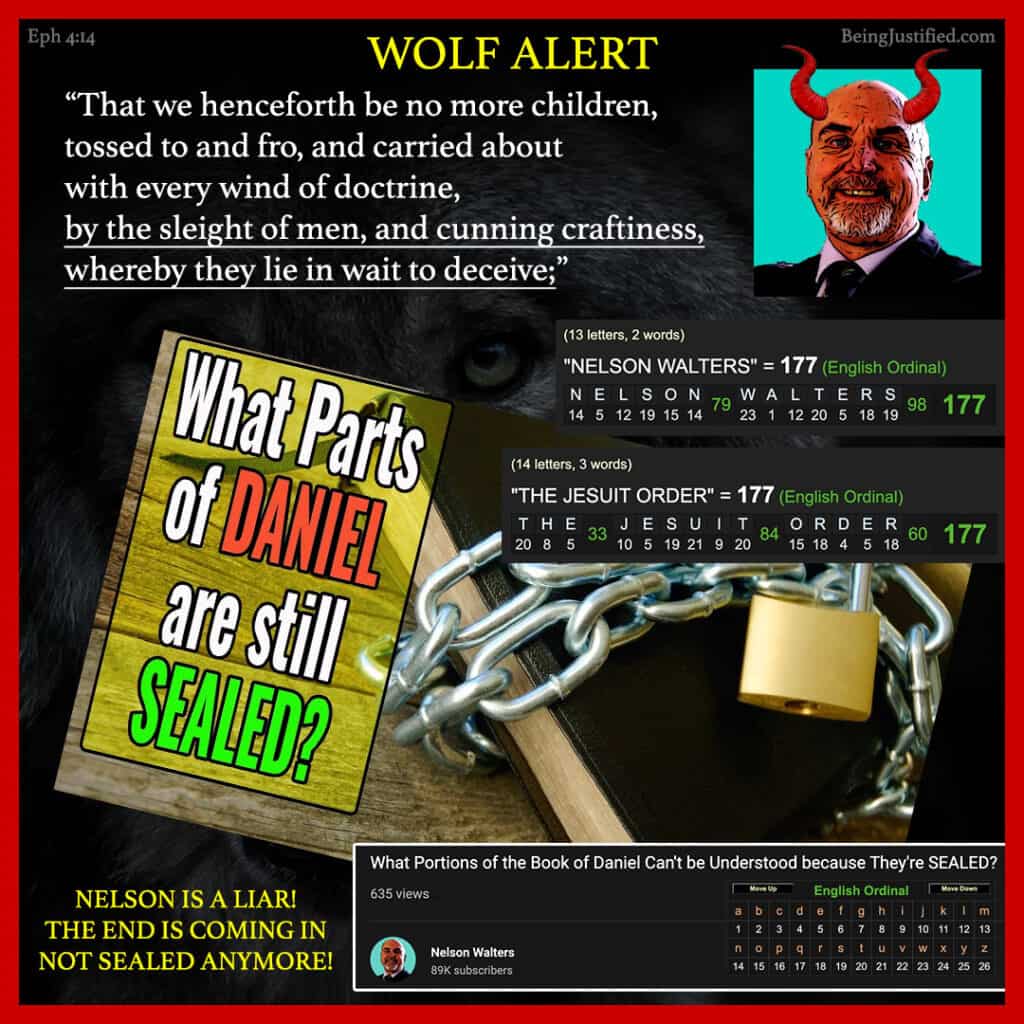 Nelson does not want you to know the following: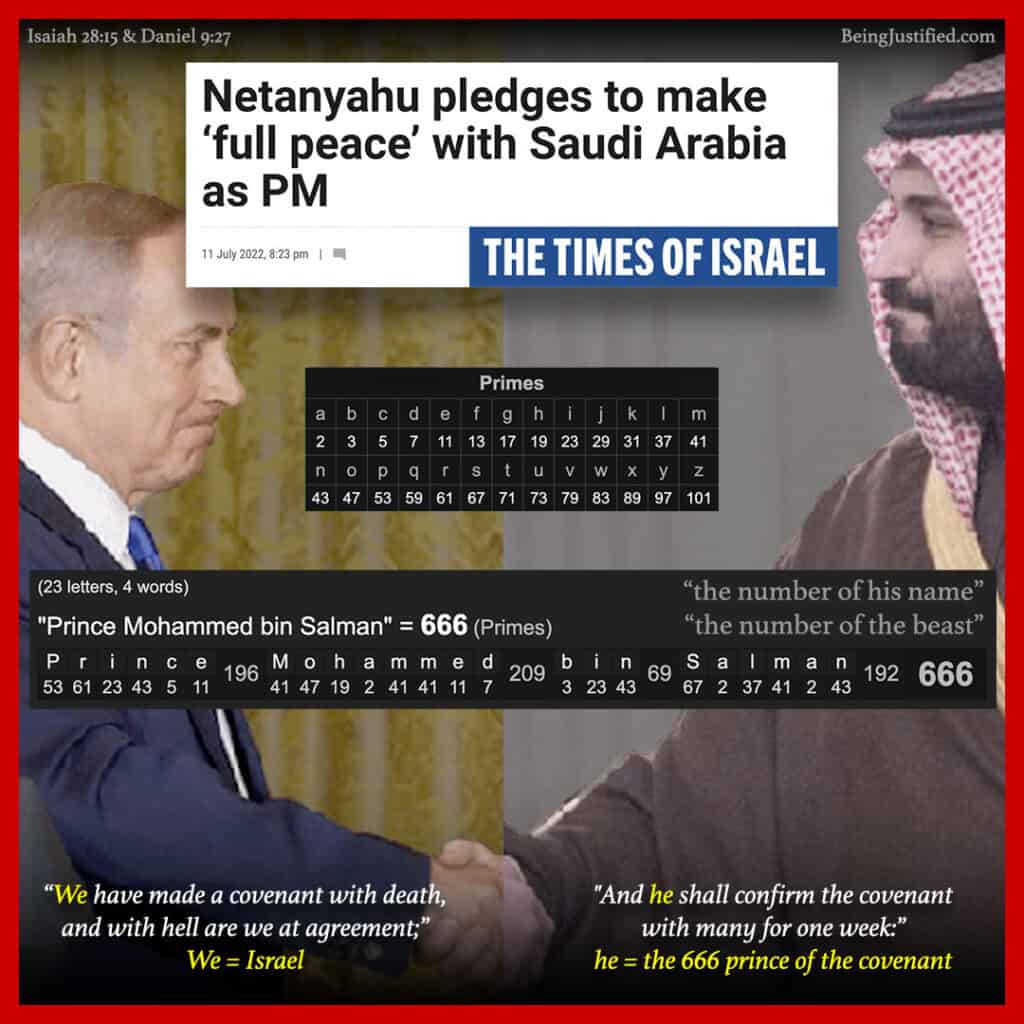 Check out our film were we PROVE that MBS is THE PRINCE OF THE COVENANT here.