New breakout video from the Watchman Report showing us what might be the next pandemic that will come from the 72% of the world that got deceived to receive a bioweapon.
The COVID Vaccine was spiritually a SERPENT BAPTISM to prepare the crooked path for that crooked serpent's seed, Judas, the son of perdition, which will enter the sword slain body of MBS in the midst of the trib coming up.
Click here to see our special report on the SERPENT BAPTISM.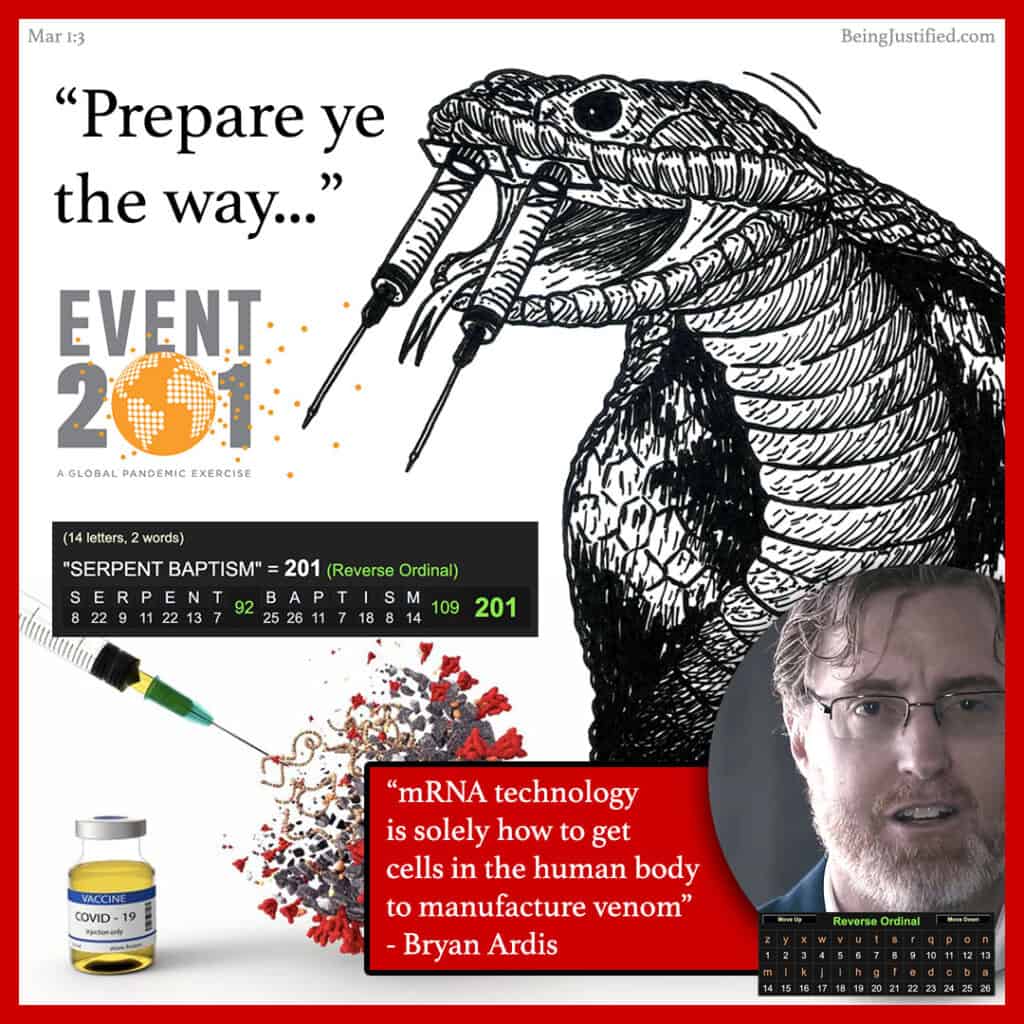 THE HEAD OF THE SNAKE ON THE EARTH
Revelation 17:18 KJV – And the woman which thou sawest is that great city, which reigneth over the kings of the earth.