In this clip from the Watchman Report we report on HELIOFANT taking their website and content down… 11 years after it came out with the film which we reference called I, Pet Goat II that features, among other things, Judas Iscariot (the son of perdition).
9/11/2023 should be interesting. Let's continue to watch.
1 Thessalonians 5:6 KJV – Therefore let us not sleep, as do others; but let us watch and be sober.
Below are some moments I anticipate are still to come according to the Devil and his mystery of iniquity…
2 Thessalonians 2:7 KJV – For the mystery of iniquity doth already work: only he who now letteth will let, until he be taken out of the way.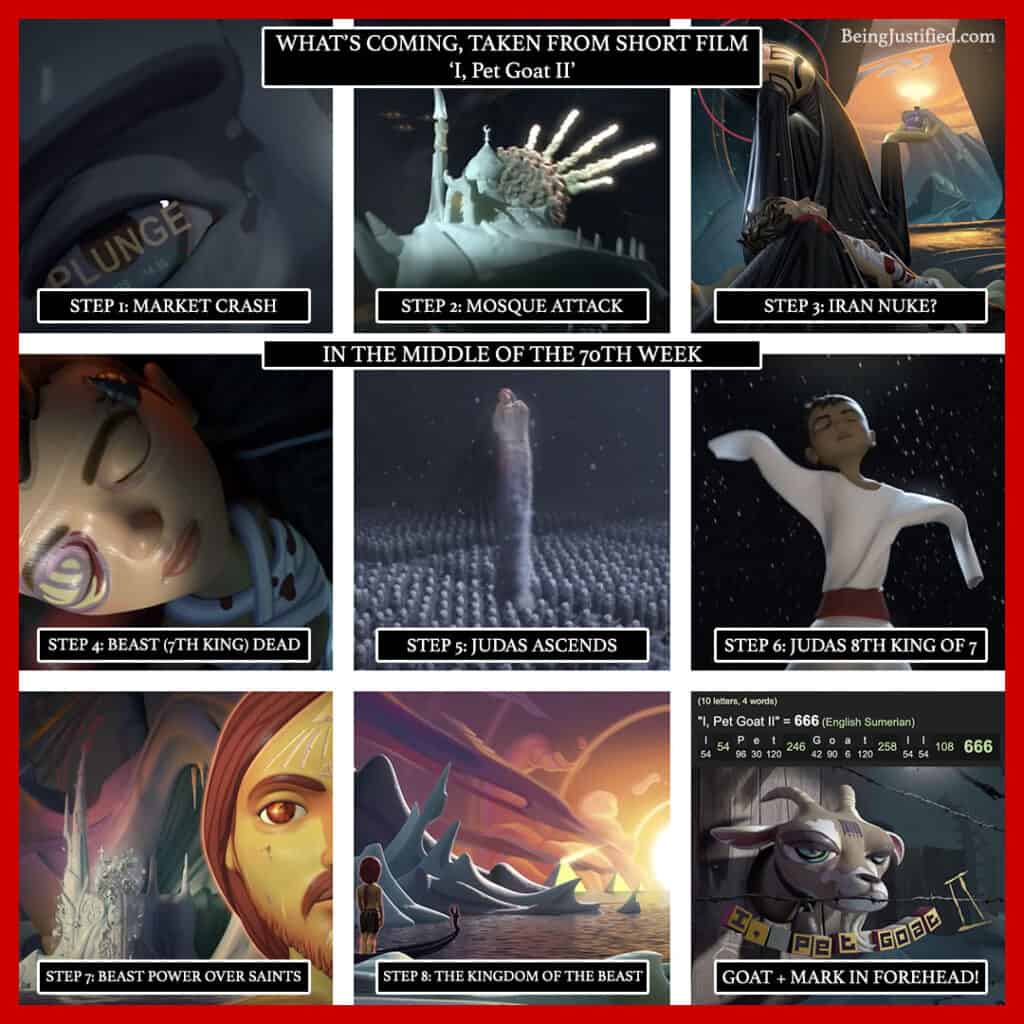 Bare in mind this film came out in 2012!